Our Bags & Goods
Handmade simple Canadian goods made in Alberta. Our goods are designed for moments in our lives. We build them with intention and durability in mind with a unique and modern rustic aesthetic. With those guidelines, we have created bags that are not only simple while being functional, they bring you a sense of adventure.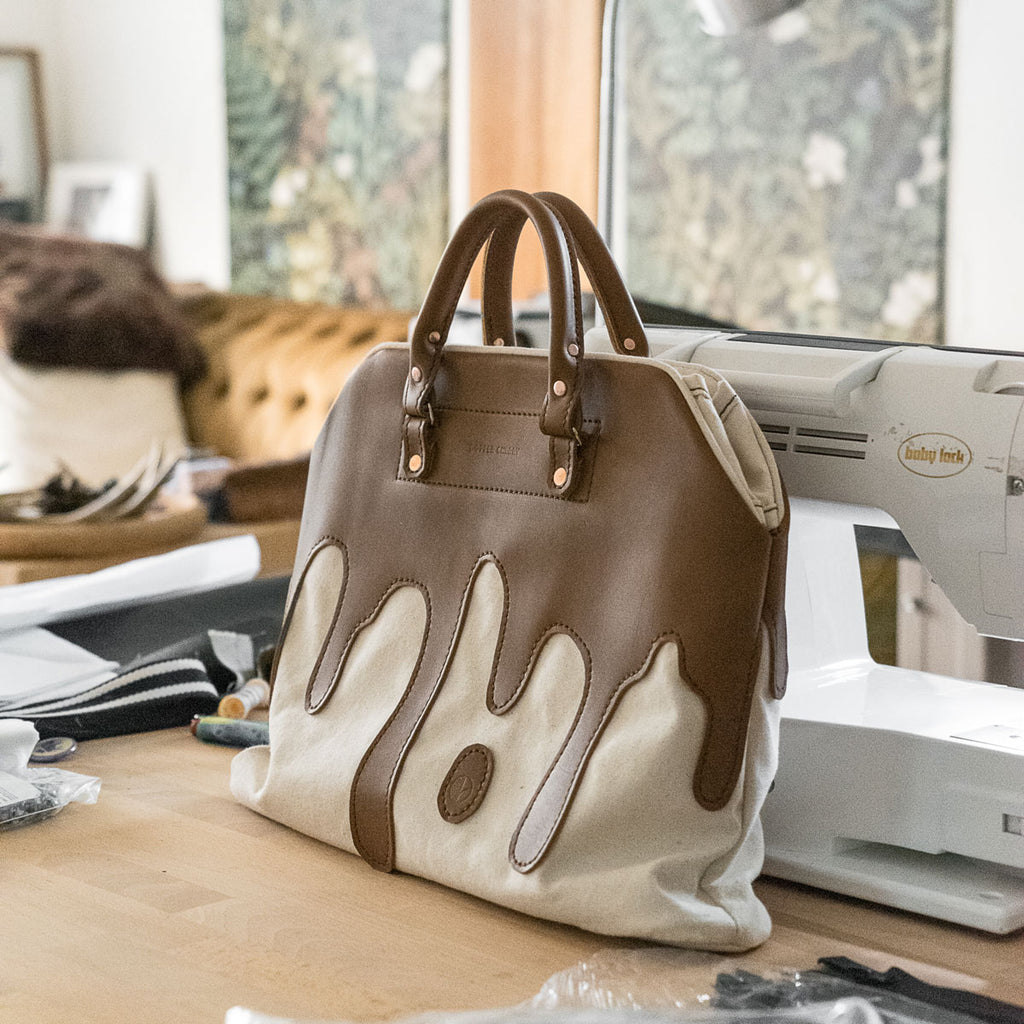 Drip Bag seen on Instagram!
The New Holden workbag with Drip Leather detail! Minimalist work handbag that stands out. Limited colours left.